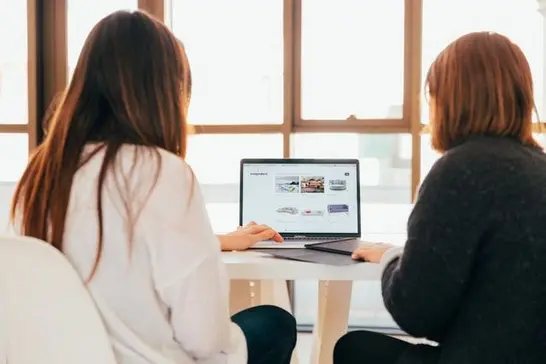 "I went to see Dr. Schanz during a difficult phase in my life, and through her guidance, methods, and genuine care, I was able to get better." — Nada B.
What is Coaching?
Coaching is designed to assist individuals in:
Self-development to enhance and enrich life
Reaching specific goals
Building sustainable habits to support happiness.
Coaching is not medical treatment covered by insurance.
Build unconditional self-acceptance
Coaching with Dr. Anne is always aimed at building unconditional self-acceptance by eliminating fear (aka anxiety/stress).
Fear is the ultimate source of all behavioral and emotional distress.
The antidote to fear is self-acceptance (love) and faith in your ability to adapt to whatever comes.
You have a 100% track record adapting to all the challenges in your life
Adapting is your superpower!
Learning to have faith in your ability to adapt will be your salvation from fear.
No matter what horrible thing may happen, you'll figure out how to make it okay.
You always do…
You always will…
You have to. There is no choice.
The Clarity Key Model© is a framework of the mind, useful in identifying hidden fears generating behaviors and emotions that undermine achieving your goals.
As long as such fears remain hidden, they hijack your current efforts to make changes in your life, leaving you confused, frustrated, and self or other blaming.
Do not be discouraged. You can learn how to eliminate these fears and move forward with confidence and courage.
Coaching with The Clarity Key Method©
Dr. Anne's Clarity Key Method© coaching is based on The Clarity Key Model© and may include classes and Clarity Groups©.
Coaching goals are:
To enhance unconditional self-acceptance, the opposite of self doubt.
Identify and eliminate fears blocking you from building the satisfying and fulfilling life you crave.
To develop strategies and plans to accomplish the changes you want to see.
The Clarity Key Method© redefines how you see yourself, others, and the world. By l and helps you become successful, and satisfied with yourself, and your life.
The Coaching Process
Dr. Anne's coaching process includes four steps:
Introduction session to discuss your background, current struggles, and goalsfor coaching
Develop a customized plan to address your specific goals, or select a program to designed to meet your goals
Schedule sessions according to your program.
Implement the program,
Assess and update the program according to your progress toward your goals.
Coaching Investment
One-on-one coaching sessions start at $250
Relationship Rescue program: 12 week program with couples sessions with Dr Anne and video classes
Anxiety Relief Program: includes: Clarity Key I course (6 weeks), Clarity Group (12 weeks), Anxiety Relief Techniques video course
Self Sabotage Program: includes: Clarity Key I course(6 weeks), Clarity Group (12 weeks), Identifying Self Sabotaging video course
Let Go and Let God Program: Clarity Key I course (6 weeks), Clarity Group (12 weeks), How to Let Go video course
Your total coaching investment depends on your individual needs and goals. We will identify an existing program or tailor a custom program to meet your unique needs during your initial session. Contact Dr. Anne directly to learn more.