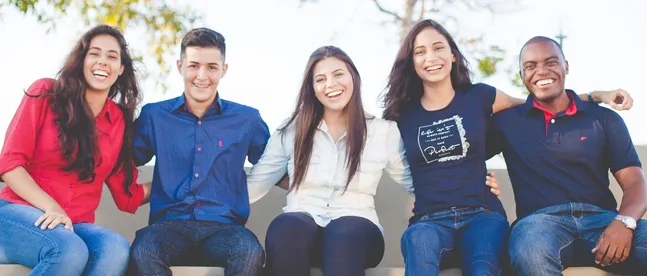 "I've done individual and group therapy with Anne and found both to be highly effective in unraveling the complicated knots that I've managed to tie in my mind. She is kind, intelligent, and honest, even if it hurts sometimes. I would recommend her 10/10." — Michael Bass
Learn to trust, adjust, and adapt

When you learn to surrender your beliefs about controlling life outcomes, you achieve greatest peace and happiness.
You must learn to trust your ability to adjust and adapt to whatever comes. Only then may you fully release the anxiety associated with rigid expectations about what life must be for you to be happy.
By challenging your beliefs as you negotiate your everyday life issues, you reach a deeper understanding and increase your confidence in adapting to any change that comes.
Feel peace, comfort, and safety
You'll experience increasing peace and comfort. Perhaps for the first time, you'll feel safe.
With a greater understanding of how our minds, emotions, and behaviors work, you'll see what you can control and what you cannot.
You'll become comfortable setting healthy boundaries in all relationships, communicating clearly and kindly what you need and want.
Clarity Key Group
Clarity Key Group assists and supports you in your daily application of the new perspectives and paradigms of The Clarity Key Model©. While the techniques in the model are simple, new perspectives do take time to assimilate.
If you don't reinforce new perspectives through practice, it's easy to fall back into old ways of thinking.
Once you've completed the Clarity Key 1Clarity Key 1© - Uncovering Hidden Beliefs - Uncovering Hidden Beliefs class, you can join a Clarity Key Group.
You'll discover neuroscience, social science, and psychological research during the Clarity Key Group. And learn how our perceptions, memories, beliefs, awareness, learning, and emotional reactions really work.
You'll be able to leverage new knowledge and techniques to solidify the peace and happiness gains you're creating in your life.
You can be happy right now.
The concept is quite simple, but the daily practice is not so easy to do. That's why we recommend you attend a Clarity Key Group.
About Clarity Key Group
Clarity Key Group requires a 12-week initial commitment.
Investment
$50 per week for 12-weeks. $600 total.
A Message from Dr. Anne on Anxiety and Stress
"This is a fantastic journey! This level of freedom requires deep change, courage, and determination. I look forward to guiding you and sharing in your growing knowledge and happiness." — Dr. Anne